In 1989 my time with AT&T in Los Angeles was coming to an end. They'd given up the idea of being major players in the computer business, the primary reason for hiring me. Then a recruiter called about a new stealth company financed by IBM, CBS and Sears and I learned an important lesson – always tell the truth in a job interview.
Stu Fishler, a high-end recruiter in Los Angeles, had called and asked if I'd meet him for lunch to discuss a new company, called the Prodigy Services Company. They were looking for a local branch manager. Although headquartered in New York, this job was LA-based.
At AT&T I'd become familiar with the branch manager role and had experience interacting with IBM branch managers as well. The position had a certain stigma to it, borne out in this story. "One day, God was playing golf with some of his pals. He hits a bad shot. It bounces off a tree, an eagle swoops down, grabs the ball mid-air in its talons and drops it onto the green. A nearby rabbit pushes the ball into the hole with its nose. Watching this, one of the players says to another, 'Who does he think he is, God?' His partner says, 'No, actually He is God. But he thinks he's an AT&T Branch Manager.'"
As I became increasingly frustrated with my role at AT&T, I was keen to at least get an offer from this new venture and did my best to impress the local recruiter. After weeks of back and forth, it appeared I was one of the leading candidates. Fishler told me the next step was to visit Prodigy's headquarters in White Plains New York to meet the final decision-makers and the trip was scheduled. The day of interviews started with a human resource manager in the morning, followed by a full day of meetings. First were the VP's of Marketing, Development and Operations. Then came a half dozen other key managers and my day concluded with an interview by Ross Glatzer, who was then the VP of Subscriber services, but on the road to becoming President and CEO, who I was told, would make the final decision. From where I sat, Glatzer always ran the place and I now know when we met, he was already in the running to take over the reins of Prodigy from its founding CEO, Ted Papes.
Fishler had prepared me well and the interviews went smoothly. Sometimes I wondered why I was meeting with certain people as they had nothing to do with what was expected of me, should I get the job. But finally, the interview with Ross Glatzer, the big boss, arrived. I was tired from all the scrutiny and questions, but at least had well-practiced answers. After a few typical interview questions, Glatzer asked me something no one else had. He said, "Steve, I've been looking at your resume, and see you've never spent more than five years with any company. While it appears you initiated most of your job changes, I'm concerned. If you join us, will you only last five years and then leave for greener pastures?" My first reaction was to fabricate a small lie and say, "Of course not, Mr. Glatzer. I would never do that." But then, at the point where I almost didn't care if they offered me the job or not, I thought to myself, "what the hell?" and answered as truthfully as I could to this unanticipated question: "You're correct, that's a risk. I tend to get bored. I suspect if I'm no longer involved in new and interesting things, I'll probably quit. But if I'm engaged and challenged, I'll stay as long as you like." I could tell from his face this wasn't the answer he was expecting, but I think he also knew it was the truth.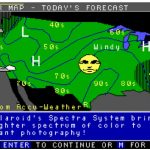 In the hired car back to the airport, I had the feeling a job offer would be coming and I was right. I joined Prodigy in late 1989 and was involved in this historic precursor to the Internet, where so many innovative and break-through technologies were unveiled. My initial role as a Branch Manager with Prodigy was handling sales and market planning, distribution, subscriber acquisition and retention in Los Angeles and eventually, Orange County. I took over from the temporary manager Prodigy had sent to launch the LA market — Jim (Jimbo-Billy-Bob-Bubba) O'Connell. Jim was a large, red-faced, New Jersey Irishman and an awesome guy who went on to become a good friend. A few years later I was
transferred to New York. After a year working on a special project with Dave Waks, Marty Evancoe and Rob Kost, I took over all of Prodigy's communication products (Bulletin Boards, Chat, E-Mail) as well as its budding Internet Products (Web Browser, Newsgroups, Prodigy HomePages). At the time I left Prodigy, my areas were responsible for over 80% of the company's non-subscription revenue.
Ross Glatzer and I crossed paths on occasion, although I never reported directly to him. Other than my direct boss, Bill Young, Ross was the only person to approach me about the recent death of my son, caring enough to seek me out and ask me how I was doing. Ross Glatzer was a good and fair man, navigating Prodigy through a highly complex and quickly changing landscape. In the end, the speed required to survive in the emerging Internet space was impossible for a company of its size to maintain. I attempted to capture what those times were like here. As I moved to the founding teams of various early-stage companies and eventually started several of my own, I never forgot the care and attention Ross Glatzer and Prodigy put into every person hired.