After I left  my position as Entrepreneur-in-Residence at the Thunderbird School of Global Management, an opportunity presented itself with the Arizona Commerce Authority. My first and continuing role there has
been as a judge for the annual Arizona Innovation Challenge.  For that, I review applications from a dozen or so early-stage start-up companies competing for $1.5M given annually in non-dilutive financial support from the state. In addition to funding, winners become eligible for Arizona's Venture Ready Accelerator Program, involving business mentors and programs to improve a company's strategies and go-to-market execution. It's a big deal.  Companies entering the program have gone on to raise over $700M in additional capital, have had 17 successful exits, and have a current portfolio value of $1.4B.
The companies range all over the map in terms of business models, nature of products, markets addressed and stage – some just starting while others have 2-3 years of successful sales and operation.  Today I completed the review and rating of my assigned companies. At lunch with fellow AIC judge, Tom Blondi, we reflected on this year's cohort of applicants. As expected, we'd judged different companies, but the unexpected was how good and how exciting so many of them were.
Many readers of this newsletter are former business colleagues or fellow early-stage investors. And so, I expect, they will find this a fun read.  Below are some comments on my favorites and a couple of "not-so-favorites" in my most recent scoring set.
And, the names I'm giving these companies are totally made up – to protect the innocent.
Don't-you-dare-risk-it.com   
This business helps companies avoid risks when hiring people.  It turns out, making a mistake in this area can lead to very expensive lawsuits, and many times those doing the suing, win.  Better to not make mistakes in the hiring process and this company has found a way to dramatically reduce risks when hiring new people.
Need-a-nurse.com   
This company was created by a group of nurses who saw a market need (in-home healthcare) and a way to leave burn-out situations in overcrowded hospitals overworking nursing staffs.  Business growth is nearly entirely due to word-of-mouth.  They're taking a model that has proven effective for several other Arizona companies and applied it to the home healthcare space and are doing quite well.
Helping-dementia-caregivers.com
Helping those who care for patients with dementia and patients with diminished mental capacity by making it easier for caregivers to do the right thing at the right time, while making it easier to document their interactions and how they care for patients. It is a wonderful thing.  I hope they're successful.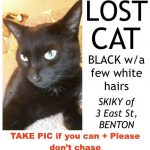 Where-is-Mitzy?.com
For every pet owner with a dog or cat that likes to wander, this device and tracking app allows you to keep track of Fido, Rover, or Mitzy when they go on a walkabout.  If successful, they'll eliminate lost dog and cat posters on telephone poles around the globe.
My-Eyes-Look-Great.com   
I loved this company.  They've created a niche in women's cosmetics that, while I can't understand or identify with, there is no denying their sales traction and awesome reviews.  Plus, I fell in love with the founder's video introduction.  I can't wait to get my daughters to try it and let me know what they think.
Travel-Safe.com
This company pulls together everything about a potential travel or relocation option and tells you all about how safe it is likely to be – in advance.  They've been very smart in segmenting their market and the execution to date has been brilliant.  I expect they will do very well going forward.
Multiple-Choice-Tests-R-Us.com 
I'm a sucker for anything that helps teachers do their job easier and better.  This entirely bootstrapped company has created a way for teachers to quickly create multiple choice tests based on their curriculum and deliver them to students in a way that helps students learn better, faster, and at their own pace.  While they've got some major hurdles before they become a highly successful company, their product has gotten praise from a host of top educators who love it.   This is what true entrepreneurship is all about – believing you can make the world better for some group of people, building something, providing it to them, tweaking it over and over again until they love it.  Now, they need to figure out how to build a business out of it.
Halfway through my career, I stopped working for big companies (AT&T, CDC, and IBM) and spent the rest of my working life at early-stage start-up companies as a founder, co-founder, or CEO.  I literally started my first company in my garage in Los Angeles.  Until striking out on my own, I never knew a job could be so engaging, fun, and rewarding. Reading and judging these ACA applications gives me a peek into the hopes and dreams of some of the most intelligent, hard-working, and determined people in business today.