Reflections on nearly 50 years of owning a 1969 Lotus Elan SE – which concluded in May of 2021 when my Elan was sold at the Gooding Auction in Los Angeles
| | |
| --- | --- |
| Show me more about: | Complete Rebuild Details: |
The Elan's rise to iconic status
Since the originally designed Lotus Elan went out of production in 1974 after just ten years and just over 15,000 cars made, its star has gradually risen in the eyes of car collectors and automotive experts. With less than a thousand left licensed worldwide in 2020, it has become recognized as one of the world's greatest cars and many experts pointing to it as one of their favorite vehicles. I bought the Elan with no idea or expectation that any of this would happen. After my quick test drive in 1971, my only thought was it handled so amazingly well and was so incredibly quick, I just had to own it. As Jay Leno, someone who came late to Elans but now owns several, puts it: "Back in the late 60's, a brand new corvette with an 8 cylinder engine cost less than a new Elan – and the Elan had only 4 cylinders. What red blooded American would go for a Lotus? Almost no one." Americans mostly ignored the car until the last decade of the 20th century. After rebuilding my car in 2013-2014 I put it up for Auction at Gooding and Company where it drew a bid of $55,000. In a bizarre set of circumstances, I was able to buy the car back and my auction experience cost me nothing. But it did give me a good idea of what the car was worth in 2016.
Gordon Murry: While Leno's purchase and extensive video documentation on the rebuilding of his Elans, no one has done more to raise the appreciation for the Elan than Gordon Murry. Murry, renowned for a string of Formula One title-winning Brabham and McLarens, designed the McLaren F1 supercar which rewrote the book on high-performance cars. In November of 2016 he was asked by The Telegraph in London, "What is your dream car?" Murray replied: "I've actually got my dream car, a Lotus Elan. I've never driven a better sportster. It's just what I like in a car, and has the best steering feedback ever. It looks pretty, too, and makes a nice noise. I had one in 1970 when I first got married and I've had two since." In an article in Classic & Sports Car magazine (photo of the page here) he commented further on driving the Elan, saying, "Driving is where the Elan excels – at 700kg (1550 lbs.) with 50/50 weight distribution, dynamics don't get any better. The primary control weights are just right and the Ford gearbox has a satisfying rifle-bolt action. The twin-cam engine has great character, with a wonderful combination of middle-range torque and willingness to rev – and the overrun exhaust crackle is the icing on the cake. The Elan steers like no other car I've ever driven with perfect weighting and masses of feedback – its been well documented that I attempted to better the Lotus steering with the McLaren F1 and failed. It remains my benchmark today."   A few years after the Lotus Elan was released, Car and Driver Magazine wrote:  The Lotus Elan very simply represents the sports car developed in tune with the state of the art. It comes closer than anything else on the market to providing a Formula car for ordinary street use.
Jay Leno: In the 90's after years of hearing how wonderful Lotus Elans were, Leno bought a few. As he says, "I went looking for one and found a 'buy one, get one free,' sale." Leno is no flash in the pan or poser when it comes to cars; he is truly knowledgeable. Among his 190 cars, Leno has not only a McLaren F1, but many later McLarens as well. He points to Gordon Murray as a primary influencer on his decision to acquire an Elan, saying Murray told him "the McLaren F1 was inspired by the Elan." Leno says that the Elan is remarkable for its own merits and "almost the perfect sports car." Leno also has the eye and money to hire the right people to work on his cars, and Jim Hall, one of his top car rebuilders, is a long-time Lotus owner and expert.
You can find a list of videos which appear on Jay Leno's garage here. If you follow this link, you'll see one of my favorite videos right near the top. It is a summary of what they did to rebuild Leno's first Elan. The changes Leno made to his Elan, the same year as mine, became a template for what I did when I rebuilt mine. Also of keen interest is the final video on Jim Hall's restoration of Leno's 26R racing Elan, found here.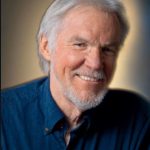 Peter Egan, the premier automotive writer of our generation loved the Elan. In addition to his astute analysis of automobiles and motorcycles, his prose is lucid, entertaining and engaging. As one who's written for major motorcycle magazines for 3 decades, Egan sets a bar few others have ever reached, me included. In January of 2012's Road & Track magazine, Egan wrote this about the Elan:   "The first time I drove a Lotus Elan, everything else I'd ever driven felt like a truck. And I mean a real truck, as in Army deuce-and-a-half. The Elan was light and small, but not demeaningly small or "cute." It was just right, roomy on the inside yet compact and sleek on the outside. Driving both Executive Editor Sam Smith's red Series 2 and friend of the magazine Ben Thongsai's green Series 3, I was instantly smitten. The light and tactile steering, combined with supple suspension and a weird, physics-defying sense of zero weight transfer in corners, provides a sensation akin to flying just over the ground. I'm convinced there's a powerful pleasure center in the brain that remains untapped until you drive an Elan. It's almost a drug."
Philip Richter, creator of The Turtle Garage – one of the premier automotive blogs in the world, and a regular contributor to Sports Car Market magazine is a good friend. We've ridden motorcycles together all over the world, including trips to Turkey and New Zealand. A few years back Philip told me he'd be in Phoenix to attend the January automobile auctions and I insisted he stay with me. During the short week he was here, we got to take rides in all of my collector cars, including the Acura NSX and McLaren MP4-12C. On his last day, I urged him to take the Elan for a spin and he did, driving it on the short 4-6 mile route we'd taken from my home the prior day in the NSX. He came back effusive about the Elan's handling. If you're familiar with the British term "gobsmacked," it's an apt description of his reaction to the Elan, meaning he was astonished and shocked. He told me he'd read about the Elan's handling for years, but had not been prepared for the accuracy, lightness and precision of its steering.
In August of 2014, writer Ronnie Schreiber published the article "The Most Influential Sports Car Ever Made: The Lotus Elan."  Here are some of the main points of his article:
Austin Healeys, Jaguars, MGs and Triumphs were primitive cars compared to the Elan.  "The Elan, even without its composite body, has more torsional stiffness than other contemporary sports cars. It was much lighter, less than 1600 lbs. with a full tank. It had modern components: an aluminum head with double overhead cams, a front suspension designed by people making F1 race cars with anti-dive and anti-squat geometry, true independent rear suspension with wide A arms and one of Colin Chapman's many innovations, the Chapman strut. The Elan has disk brakes at all four wheels."
The Elan was also kitted and trimmed out more fully than the MGs and Triumphs of its day, noticeably more finished and luxurious. He goes on to state: "It is known as one of the best handling cars ever made. Even today it is still the standard by which other cars' tossability is measured."
In the 1960s, Toyota wanted to show that it was a player on the world automotive scene and they introduced the 2000GT. While looking somewhat like a Jaguar E-Type coupe, under the 2000GT's skin, the car is a near copy of the Elan's chassis.
Tom Matano and the other designers of the first Mazda Miata used the Elan as a design brief. So close is it that Matano is prouder of the RX-7, which was a clean sheet design, versus the Miata which he considered an Elan clone.  So one of the largest selling 2-seat sport cars in the world is seen by its designers as a clone of the Lotus Elan.
Sports Car International has compiled lists of the Top Sports Cars of the past 5 decades. The Elan makes the list for top cars of the 1960's decade and in very good company: 1. Jaguar E-Type, 2. Shelby AC Cobra, 3. Porsche 911, 4. Lamborghini Miura, 5. Chevrolet Corvette Stingray, 6. Lotus Elan, 7. Ferrari 250 GT SWB, 7. Ferrari 275 GTB/4, 8. Ferrari 250 GTO, 9. Maserati Ghibli, 10. Porsche 356C. Wow, look at the cars coming in behind the Elan!
Beginnings: My buying the Elan 
On a Saturday morning in the summer of 1972 at the Schaak Electronics store where I worked in Rochester, Minnesota, I got a phone call from Jeff Munger, service manager at Munger Imports.  Jeff told me my 1965 Triumph Spitfire was complete and ready to be picked up.  As the store was not busy and fully staffed, I drove over to pay the service invoice and pick up my Triumph.  Arriving at the store, Jeff and one of his guys were pushing a yellow sports car toward the open showroom door.  I soon learned it was a 1969 Lotus Elan that had come in on trade earlier in the day.  It had just 3,112 miles on it and looked new.  A short drive left me stunned.  I'd never experienced anything like it.  Rounding the curves at the end of 4th street, the car not only seemed to hug the road, but it felt as if were being launched from a slingshot when accelerating out of each corner.  I instantly realized I'd need to have a lot more time in this car to be able to drive it well.
It was clearly a better car than I was a driver and I had to have it.
Back at Munger Imports I did my best to suppress what had become an almost overwhelming desire to own this car and asked Jeff what he had in it. He told me and I instantly said "I'd take it."  Confused, he said, "wait, that's what we have in it, not what we'll sell it for – besides, your Triumph is here, aren't you picking it up?"  After a half hour of negotiation with Jeff's father who owned the dealership and ran the sales department, I agreed to pay them $150 over what they had in the car – $2,850 if I remember correctly with the stipulation that this was a cash deal. They would NOT take my Triumph in on trade and I had to pay my bill to the service desk for the Triumph in full.  All terms were accepted and by that afternoon I owned a yellow, 1969 Lotus Elan SE
 Early years
The first several months with the Elan were just crazy.  I took the longest way possible to get to work.  In the parking lot, after parking the Elan, I'd walk slowly backwards to the entrance, watching the car the whole time. At work, I couldn't wait for the day to end, so I could go get in and drive the Lotus.  I dreamt about the car.  I literally could not believe my good fortune. I kept thinking this was a dream and I would wake up and it would be gone.  I was embarrassed by how little I knew about this amazing car and began doing research.  Since this was before the Internet, this meant searching back issues of car magazines at the library to find articles about the car.  I visited foreign car dealerships and asked people if they knew anything about my car.  I slowly came to understand that my Elan was unique and while not widely acclaimed, had caught the imagination of many discerning journalists and more than a few hobby racers.  Eventually I decided if I wanted to really understand this car, I'd need to track down her birthplace. But how?
For the first several years I owned the Elan, it was my daily driver.  Although people told me to expect it to be unreliable, it wasn't.  I even drove it in the Minnesota winter, although not when there was snow on the road.  To learn to better drive and appreciate the Elan's handling, I entered club sponsored Autocross and Gymkhana competitions.  More a tribute to the Elan's remarkable handling than my driving abilities, I even managed to obtain several trophies – several for first place. After a while I ran across a driving instructor at a Slalom training day that was familiar with how to leverage the Elan's tendency to twitchiness and I got even faster.
One day I saw an ad in the paper for a low cost roundtrip airfare to England. With little thought and no real plan, I booked it.  After arriving in London and spending a day getting over jetlag, I took a train to the place on the map where I understood the Lotus factory to be, in Hethel, near Norfolk.  From the train station I asked a taxi to take me to the address I had for Lotus and arrived mid-morning on their door step and walked in.  I did not know I should have made an appointment.  After waiting about 20 minutes in the lobby, the head of Lotus PR at the time came and got me.  He was great.  Apparently spending time with me was more fun than whatever else he had to do that day, as he gave me a tour of the entire place introducing me all sorts of people as "this bloke owns a Lotus Elan in the United States – he came to visit its birthplace." I shook lots of hands.  He took me to lunch in some sort of prototype car I don't remember.  Back at Lotus headquarters, he loaded me up with Lotus swag – brochures, reprints of reviews, t-shirts, pens, a cigarette lighter and such.  He even gave me the Lotus Annual Report for 1971.  I still have it, along with most of the other stuff.  What could have turned into a major disappointment worked out extremely well.
Most rewarding was driving the Lotus to various professional races, where fellow car fans fawned over my car and asked me all about it.  One time, at the Brainerd International Speedway I was in the stands when what appeared to be a Lotus Elan passed several cars coming out of the far turn and then, coming down the straight away, pulled away from them as if they were sitting still.  I pointed and yelled, "that's my car, that's my car, I have one of those."  Later in the pits I found this Lotus that had handily won the race and told the team that I too had one of these cars.  "You have a 26R, they asked?"  Um, no, I said, "I have an Elan SE."  "Oh," they said," the 26R isn't really the same. And we've done a bit with this one, too."
The Elan and I took a camping trip to Colorado with no real problem except it didn't run well at higher altitudes.  One of the rotoflex donuts gave out on a trip to Iowa and I needed to be towed to a dealer in Des Moines who made the repair.
After a few years in Rochester, MN, my employer, Schaak Electronics, transferred me to Milwaukee, WI.  At the time, I thought this was a terrible thing, but I soon grew to love Milwaukee.  The presence of so many different ethnic groups meant an introduction to wonderful new foods – and friends.  The Elan was my only driver during the year I spent in Milwaukee, and it adapted well, even taking several trips south to Chicago and to Road America.
The parade lap around this historic, four mile, 14-turn Road America road circuit with a dozen other Lotus' was a genuine adventure.  Lined up alphabetically by car club, I was the second car in a group of about a dozen Lotus's.  Following the group in front of us, we began driving around the track at a sedate35- 40 mph. Growing frustrated at staying in single file and the slow pace – this is a race track after all – with little thought to consequences, I pulled out and passed the Lotus in front of me, and began passing the car club in front of us.  Looking in my rear view mirror, I noticed the Lotus I had passed, as well as all of the other Lotus's, then pulled out and were following me.  Off we went, engines revving, passing one car club after another.  A couple of miles into the circuit we came around a turn to find a group of race officials running onto the track, waving black flags at us and pointing to a road leading off the track.  We exited the track where they pointed us to go and pulled into a nearby parking area. Soon I was surrounded by beaming Lotus owners, pounding me on the back.   We had been bad, really bad, but it sure felt good.
Gary Eiesland from Schaak Electronics and my former manager arrived in Milwaukee a few months after I did with his Lotus Europa.  The two of us had a ball together.  Out driving one spring day I stopped at Mitchell Park and saw, in the parking lot, a Lamborghini Mura.  I was smitten.  It was so low and looked wickedly exotic – mean and scary.  I was walking around and admiring it when its owner appeared. We got to talking. It turned out he was a big fan of the Elan.  He asked if we could switch cars for a quick ride?  For the next hour or so we took turns following each other around several cool roads in the area.  When we pulled into a gas station to switch back to our own cars, I heard for the first time a question I would end up hearing many times over the years once people saw or experienced my car, "Well, if you ever decide to sell it, will you please let me know?"
Minneapolis and the LOONS  (Lotus Owners oftha' North)
Eventually I was transferred back to Minnesota, this time to Minneapolis.  After a few years, the Lotus became a second car, although I drove it at least once a week.  I changed companies, started a new career and met a new love – Maggie.  At our wedding reception, my dear aunt Effie asked my bride, "Now that Steve's married, will he be getting rid of that little yellow girl catcher of his."  Maggie thought a moment, looked up at Effie and said, "If my husband is going to have a mistress, I'd prefer to have her in the garage, so I can keep an eye on her."  Maggie was true to her word.  We've been married over 32 years now and she's never once complained how the Lotus has taken up precious garage space, the cost of putting the Elan on moving trucks  to Los Angeles, then to New York, then back to Minnesota and finally to Phoenix.  The Elan always got the most preferred and comfortable spot on the moving truck, although getting it on and off wasn't always easy.
In Minneapolis we met other Lotus Owners in the LOONs group.  Meetings were often potluck affairs in various members home around the twin cities area.  The group was always knowledgeable about their cars and willing to pitch in and help with nagging issues.  Most stashed the cars in warm garages during the winters.  One of the first rites of spring was the initial Lotus ride, a favorite of all.
Now with AT&T, I was transferred to Los Angeles in the late 80's. The Lotus and I came to love California, especially southern California roads. Living in Pasadena, I'd frequently take the Elan on drives into the San Gabriel Mountains or from the Valley into Hollywood on Laurel Canyon Blvd or into Beverly Hills on Coldwater Canyon Drive.  Southern California was full of great Lotus-friendly roads and thousands of car lovers.  After being in the Midwest, the top came off the car and rarely went back up.  A group of auto nuts from my office drove up US 1 to Monterrey to a vintage race event at Laguna Seca – it was my Elan, a Porsche 928 and a new Corvette. We took turns driving each other's cars on the way up. The Elan always ran away from the other two, no matter who was driving it.  The close, tight, technical turns along the coast north of San Simeon to Pebble Beach seemed to be made for the Elan.  What a weekend!
When it came time for service, California Lotus owners recommended Frank Monise motors in Pasadena.  I remember taking the car in and talking to "young Frank" about what I wanted done.  After a few minutes, an older man came out and said, "Hey, Frankie, let me take this one."  It was Frank Monise, Sr.  I didn't know it then, but Frank Monise Sr. raced various Lotus cars such as the 6, 11 and 23's then moved to LOLA in the late 70's to race in a C sports racer and was one of the fastest drivers in California. Frank Jr. raced formula cars throughout his career, as well, driving cars from Lotus, Brabham, March and RALT.  Monise Motors, with Frank Jr.'s son Greg,  still repair and maintain British cars in Southern California.
Probably most fortunate was meeting up with the folks at Lotus West.  The group was active with rides, workshops and slalom schools.  I met Bedford MacIntosh who had one of my dream cars – a Lotus Seven.  They published a newsletter called Stress Cracks and I still have a pile of back issues.  In October of 2014 the Elan and I attended the Lotus West event in Lake Tahoe, CA.  It was interesting to see how many Lotus fans are still around and rewarding that my Elan got an award in the Concours judging.
By this time, I switched to IBM's new startup called Prodigy Services and they transferred me to New York.  In late August of 1994, my daughter and I drove the Elan to Lime Rock in Connecticut and attended a LOG (Lotus Owners Gathering).  After receiving the Lotus ReMarque magazine since the early 70's and keeping every one, this was like a dream come true. I had a great time meeting fellow Lotus owners and seeing their fabulously restored cars.  While I attended several excellent workshops, there was no room in our New York home for me to contemplate working on my Elan to this extent.  In the late 90's we moved back to Minnesota, renewing friendships with the Lotus Owners "oftha" North (LOONs).  By this time, my job was getting more and more demanding and the Lotus was driven less and less.
Good Advice
Over the years, we lugged the Elan from the Midwest to Los Angeles to New York and back to the Midwest.  We finally arrived in Phoenix and have stayed put for a while.  I had several good opportunities to sell it and reasons to do so:  It took up garage space, we weren't driving it all that much, etc.  What kept those discussions from ever getting serious was the all-too-frequent stories heard from men several years my senior who looked at my car and wistfully said something like, "Ya know, I used to have an Austin Healy 3000, Mk II (or MG, or Jaguar, Morgan or Triumph), and I sold it when…."  And their voices would trail off, frequently ending with, "that was the dumbest thing I ever did. I've regretted it my entire life.  Don't ever sell this car, son."
In 2002, with me spending more time in California, Maggie moved to Phoenix, taking the Lotus with her.  In 2005, after driving it a few times in the Arizona heat, I decided that it was time to put it in moth balls until I could properly rebuild her.  I recall thinking, "I'm going to need a bigger radiator."
I followed my traditional practice: I washed and waxed her, changed the oil and filter, poured small amounts of oil into the top of each cylinder. But this time I also drained the gas tank and removed the battery and pumped the tire pressure way up.  The final step before putting it under a cover was to liberally spray 303 UV Protection on all rubber and vinyl areas and spray all metal parts with WD-40 along with another water displacement product I like, Bombardier Lube.
Inspired by Jay Leno's purchase of and complete rebuild of a 1969 Lotus Elan, in early 2013 I committed to completely restoring my Elan while making some appropriate modifications to improve reliability and safety.  To undertake a project like this you need the space, the time and the funds.  I was fortunate and had all three.  While blessed with abundant support from the local Lotus club, I also managed to locate Brian Buckland in the UK.  Buckland is the undisputed authority on the Lotus Elan and his book on rebuilding Elan's is the Bible of every Lotus enthusiast.  Buckland made an early trip to Phoenix to see my car and see some of the Arizona sites as part of his guest appearance at an annual US Lotus Owners event.  In this first trip, Buckland helped chart the direction for the rebuild, providing a host of guidance on the best steps for us to take.  Buckland made two more trips to the US to supervise the work and to undertake some of the more tricky bits personally as well as staying in constant contact via Email and Skype throughout the process.
Buckland's book (The Rebuilding of a Lotus Elan: Addendum Engineering Workshop Manual) is based on his own experience rebuilding his own and countless other Elans.  He is, without a doubt, the most authoritative person on planet earth about the Lotus Elan.  Reading the 640 pages with pictures and step by step instructions, was a wonderful blueprint.
The full story on the complete installation process available by going to the top of the page and selecting specific sections.  Body, Chassis, engine, electrical, etc. each have their own sections.  The photo gallery below is a small subset of the thousands of photos taken during the three year rebuild.  Technically, not a restoration, as our goal was not to bring it back to precisely where it was when it left the factory.  Instead, while wanting it to look like it had just come new from the factory, we planned to update where possible, making the car safer, more reliable and better. This we did.  At the same time, we've kept all the original parts, should someone wish to return it to authentic originality. Every single part of the car was removed, examined and then renewed, replaced or restored to as-new or better condition.    Note:  Double Click on any photo to see a large, hi-res version of that particular photo. 
After my restoration was complete, Brian Buckland encouraged me to contact Andy Graham at Lotus Headquarters in Hethel, Norwich England.  Graham is the official Company Archivist.  Once a car is matched with the records at the Hethel plant headquarters, Graham is able to issue a certificate of authenticity as well as provide additional details on the car – things like the month and year it was completed, the original exterior body color, interior color and type and when it appeared in the line up.  With Graham's research I learned, for instance, that my Elan is 444th out of 473 Elan S4's built up to the end of 1969 with the G prefix engines. Getting this authentication certificate required providing Andy Graham with a host of pictures, especially photographs of all the numbers on the engine block, car body and frame.  Graham provided me with a certificate after he'd completed his research and investigations along with a informative letter including a host of additional details about my car that only someone at the factory with access to their records could know.   Here is a link to Graham's letter and certificate.
Available documentation for this Elan
Brian Buckland, Jay Leno, Jim Hall, Jim Unsworth, Wayne Viall and David Barnett, thank you!  You are the most knowledgeable people on the planet about the Lotus Elan and without your help, I'd have never started and certainly, never finished.  Ken Gray at Dave Bean Engineering was a wealth of knowledge and timely assistance.  It helped me that Ken owns a 1969 Elan S4. Brian Duffee at Duffee Motorsports is a superb motor builder and gave a vast amount of his expertise and experience to make this little Elan motor just sing